Hey Everybody, it's
Window Views
time again! Welcome!
I scanned (600 dpi) this photo of our summer place long ago. Those
windows
looked out on beautiful
Peach Lake
, near Brewster, N.Y.
The house was located on the lake and my Dad owned a speed boat to take us 'round the lake.
We had a small dock that you couldn't dive from but that we could sit on and watch the sun go down.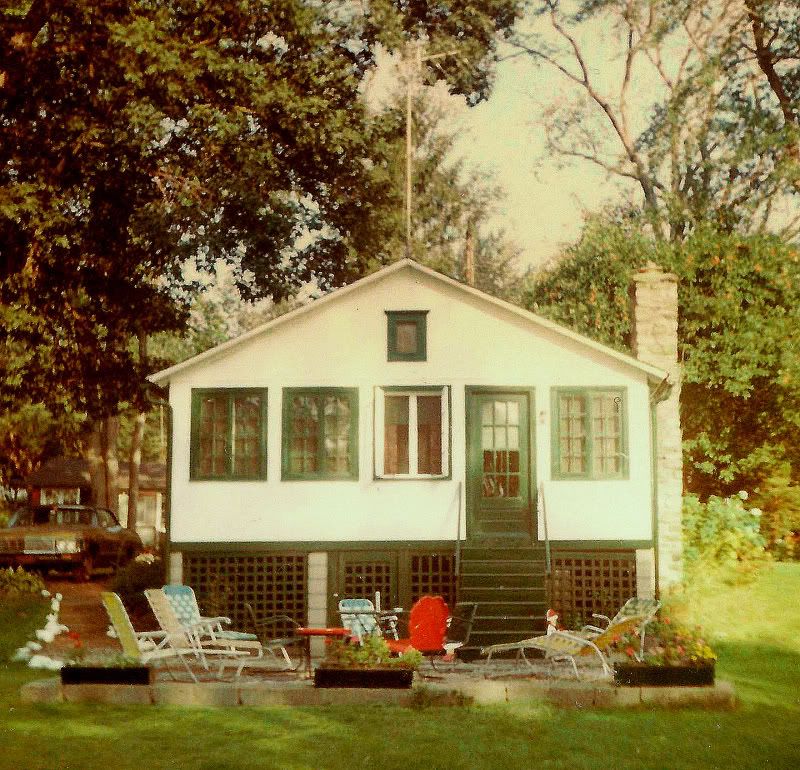 There was no air-conditioning and an outside bathroom (in the back of the attached garage that you can't see in this picture). The car in the driveway is a gold Chevy Impala with a black Landau top.
The antenna on top of the house had to be that high to get good TV reception (I guess).
Ah, dose were da days! :)
So what are you posting for today's
Window Views
? Don't forget to
sign Mr. Linky and leave a comment.
If you are
new to
Window Views
let us know and we'll make every effort to visit you!